The VirtualDub Player program allows you to edit your video and audio. It is not as complex or as fully loaded as an Adobe program but simply enough to operate and best of all it is free. Most amateur video editors use the VirtualDub program for editing their video.
VirtualDub Player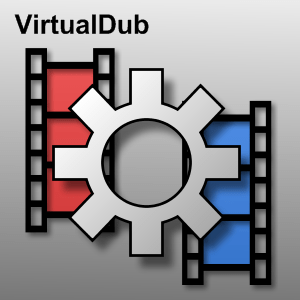 The program is fast as does what most video editors would want to do. The listing of the features of Virtual Dub has been listed by the developers. Note the other players on here such as the Media Player Classic MPC as well as the Real Alternative Player. There is also the Razorlame player. There are also a number of other media players.
The virtualdub player is no longer as popular as it was when the software was first released. There was a limit to the AVI file of 2GB so you could create an AVI2 as a OpenDML file.
If your capture device is Video for Windows compatible, then VirtualDub can capture video with it.  But VirtualDub isn't your average capture program:
Fractional frame rates.  Don't settle for 29 or 30 when you want 29.97.
Optimized disk access for more consistent hard disk usage.
Create AVI2 (OpenDML) files to break the AVI 2GB barrier
Integrated volume meter and histogram for input level monitoring.
Real-time downsizing, noise reduction, and field swapping.
Verbose monitoring, including compression levels and CPU usage
Access hidden video formats your capture card may support but not have a setting for
Keyboard and mouse shortcuts for faster operation.  To capture, just hit F6.
Clean interface layout: caption, menu bar, info panel, status bar.
Common Problems:
Virtualdub is showing "missing codec"
This occurs when playing a WMV/ASF file. What the computer is showing is that it needs the FFDShow codec which is need to play the file. This can be done by installing the FFShow codec which should solve the problem. Don't install a codec pack for this.


(Version 1.10.4)