See the download player VLC here. The VLC  player is one of the best media players on the market. Also known as the videoLAN client the VLC player will play just about any file you need. Best about the VLC player is that it will play partially completed movies which you download.
Download Player VLC
The media player is portable, plays DVD, VCD and just about every format under the sun. If there is one player you must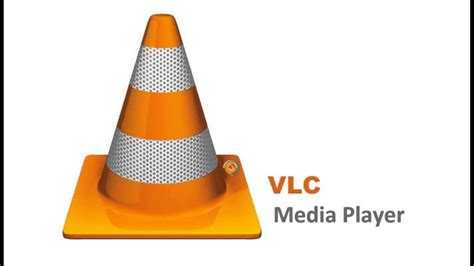 have on you computer then it is the VLC Player. There have been a number of players on the market for long time and VLC is well known for playing broken files.
In 2015 however GOM Player also allowed for playing broken or incomplete files which you might have downloaded from the internet without any codecs needed for the player either. As you can see the VLC player comes with its own codecs and you don't need to have any other audio or video formats as VLC plays all of them. See the Geovision codec for VLC as well.
See also the Micro Innovations CP-1L as well as how to Uninstall/Install DLL and AX codec/filters as well.
| | |
| --- | --- |
| Video Formats | Audio Formats |
| | |
| MPEG-1/2 | MPEG Layer 1/2 |
| DIVX (1/2/3) | MP3 – MPEG Layer 3 |
| MPEG-4 ASP, DivX 4/5/6, XviD, 3ivX D4 | AAC – MPEG-4 part3 |
| H.261 | Vorbis |
| H.263 / H.263i | AC3 – A/52 (Dolby Digital) |
| H.264 / MPEG-4 AVC | E-AC-3 (Dolby Digital Plus) |
| Cinepak | MLP / TrueHD">3 |
| Theora | DTS |
| Dirac / VC-2 | WMA 1/2 |
| MJPEG (A/B) | WMA 3 1 |
| WMV 1/2 | FLAC |
| WMV 3 / WMV-9 / VC-1 1 | ALAC |
| Sorenson 1/3 (Quicktime) | Speex |
| DV (Digital Video) | Musepack / MPC |
| On2 VP3/VP5/VP6 | ATRAC 3 |
| Indeo Video v3 (IV32) | Wavpack |
| Indeo Video 4/5 (IV41, IV51) | Mod (.s3m, .it, .mod) |
| Real Video 1/2 | TrueAudio (TTA) |
| Real Video 3/4 | APE (Monkey Audio) |


VLC Version 2.2.1

Incoming search terms: