The popular Media Player Classic MPC reminds one of the first versions of  the Windows Media Player 6.4. While Microsoft has moved to a more larger player both in size and CPU usage, everyone wanted to simply play their videos without much effort. Lighter in memory usage as it is small and more simply.
Media Player Classic MPC
The Media Player Classic is great not only because it uses less memory but also has the ability to zoom and to play DVD's. It also still supports QuickTime and Real Player Alternative files. It has built in MPEG2 and DVD codecs. If you are looking for a player that uses a bit more memory but plays more video then look for the VLC player on this website.
Changes in Media Player Classic 6.4.9.1 :
– update svn ignore list;
– add the needed DirectX include files and ddraw.lib;
– also add the atl include files;
– add VS2008 project/solution files
– update common/release.vsprops and the manifest file;
– now mpc should compile with VS2008;
– backport r3013,r3019 from mpc-hc svn.
Common Errors: 
Windows Media Player error C00D10D1: XVID MPEG-4 (XVID)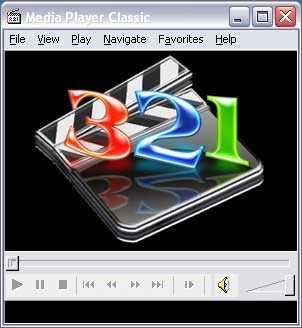 This is a common error with Windows Media player and there is also no sound when the video file is played. The problem is normally that there is a codec short on your computer. I would advise you not to install a codec pack as that could make the problem worst with even more software conflicts. What is best to do is to download codec sniper and then click on the video file that has no sound when it plays and codec sniper will tell you which codec is short. Then search the internet for that specific codec or C00D10D1 error.  The alternative is VLC player which does not require any of these.