This is the latest version of the CoreFlac Decoder and Encoder being version 0.4. If you want to play FLAC movies then you will need to have this small program on your computer. This file can be used by Media Player Classic or any media player based on DirectShow. This update was released in February 2005 and is the latest file for your movies.
CoreFlac Decoder
Search this website for more files to use while using movies from the internet or search for a codec pack even though they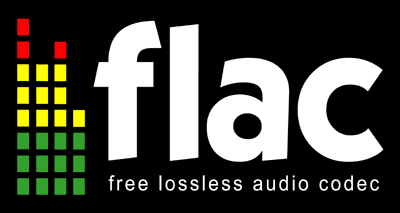 become very problematic over the years. The CoreFlac Decoder as we have it here offers another software library for decoding FLAC (Free Lossless Audio Codec) audio files.
The CoreFlac supports a number of  bit depths and sampling rates. These range from the 4 to 32 bits as well as sampling rates from 1 Hz to 655350 Hz. The decoder is also well known for lower CPU usage compared to others. This ensures fast and efficient playback. See also the FFDShow MPEG4 video decoder and the LameXP.
With the highly efficient decoding as well as the ability for error recovery. This being mainly to recover from errors in the input bitstream and continue decoding the file. There is also support for seeking specific parts in the FLAC file. Finally it also offers multi-channel support which means that it can manage 5.1 surround sound as well. The decoder is also operating systems and hardware platform independent. Finally also see the fmp4 codec as well as the Fraunhofer mp3 codec download.