Pinnacle MPEG Realtime Codec is used by some of the popular TV/Video Cards manufactured by the Pinnacle Systems company. It solves FOURCC code PIM1. If the Pinnacle codec does not solve your issues then look at the codec packs for a solution to your video codec problem.
Pinnacle MPEG Realtime Codec
Firstly also see the Pinnacle DV25 Codec on here. The Pinnacle MPEG Realtime Codec is another video codec which was developed by Pinnacle Systems. Just as the other codecs, this one is also designed to compress and decompress video data but in real-time. Much like the first Ligos Indeo codec which allows for far more efficient video processing and transmission.
Much like others the codec uses the MPEG-2 compression technology. You will note that this compression technology has been widely used in digital video broadcasting as well as the creation of DVD media. The other applications when it comes to codecs is that it requires high-quality video with efficient compression. What makes the MPEG-2 so widely used is that is is very capable of compressing video at a high bit rate. there is very little loss in video quality.
The MPEG Realtime codec is mainly used today with video editing software. These include the Pinnacle Studio. This codec allowed you to be able to editing and previewing in real-time of MPEG-2 videos. It allows for smooth playback of high-resolution video files, even on relatively low-powered hardware. You can also see the Fraunhofer MPEG Layer-3 Audio Decoder as well as the
So you will note that the Pinnacle MPEG Realtime Codec. That it is a reliable and efficient solution for real-time video compression and decompression, especially for MPEG-2 video formats. This include the BT20 codec as well as the BW10 codec as well.
Ignore the Google Chrome warning. 
Codec : Pinnacle MPEG Realtime Codec 2.0
This video codec is also known as:
– Pinnacle Codec PIM1
– PCLEPIM1 32-bit AVI Codec 2.00
– Pinnacle PIM1 Video Codec 2.00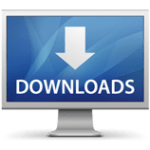 .