Pinnacle MPEG Realtime Codec is used by some of the popular TV/Video Cards manufactured by the Pinnacle Systems company. It solves FOURCC code PIM1. If the Pinnacle codec does not solve your issues then look at the codec packs for a solution to your video codec problem.
Codec : Pinnacle MPEG Realtime Codec 2.0
This video codec is also known as:
– Pinnacle Codec PIM1
– PCLEPIM1 32-bit AVI Codec 2.00
– Pinnacle PIM1 Video Codec 2.00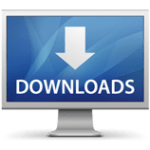 .