This Haali Matroska Splitter is a DirectShow splitter filter for the Matroska (.mkv) video and audio format. The video/audio found within the Matroska container can be virtually found in any format, like DivX, so you need to download appropriate codecs.
Haali Matroska Splitter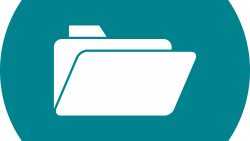 Use GSpot, AVIcodec or other codec identifier to determine the right codecs. Note that the development of the Haali Matroska splitter ended in 2013. See also the c00d10d1 error on here if that is your problem.
The Haali Matroska Splitter is designed to split the Matroska (MKV) multimedia container files into audio, video as well as subtitle streams. Now the Matroska splitter is a well known open source container format. For this container to work it holds the audio and video as well as the subtitle streams in on singular file.
The Haali Matroska Splitter is no longer used much as active development has stopped. It was however very popular and was developed by  a software engineer named Mike Matsnev and was later maintained by the developer known as Haali. The splitter was designed to work with various media players and codecs, including the ffdshow codec. As you will note that this is a DirectShow filter that you can use with the Microsoft's multimedia framework. See also the ADV1 Loronix Wavelet.
Today the FFDShow is included in the  VLC player, PotPlayer as well as you can now download MPC-HC player on our sister website.. They have built-in support for the Matroska container files. They do not require a separate splitter. Additionally, newer software solutions offer better performance. This as well as support for more advanced features, such as 4K and HDR video playback.
Updated: 9 Aug 2014