Download the ADV1 Loronix Wavelet. This codec the ADV1 Loronix codec is used mainly by security in the running of CCTV cameras. Seek advice before using the codec on your camera network and check the spec of the CCTV camera for codecs.
ADV1 Loronix Wavelet
The codec is mainly for those who have used the network recording from the Loronix Information Systems. This is similar to the issues people have with the video recordings of companies who use the GMP4 video format. Those videos has to be played or the GMP4 converted with Handbrake as can be seen on this website. The GeoVision CCTV MPEG4 Codec is another example of the use of propriety codecs for video or CCTV networks.
Don't bother too much with the Chrome warning. 
How to install the ADV1 Loronix Wavelet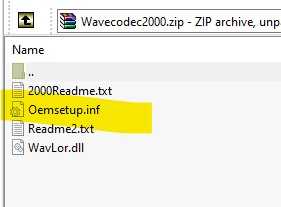 Download the file and extract the content
This is the "Loronix Wavelet Codec Disk"
Then Right-Click on the INF file called " Oemsetup.inf"
Then click on "install" on the next menu
The codec will then install
Reboot your computer after this
The video should be able to p-lay now.
The Wavelet compression is a technique that uses mathematical functions called wavelets. It uses this to break down a signal, such as a video or image, into smaller components. These components can be compressed more efficiently than the original signal, resulting in a smaller file size without significant loss of quality. The ADV1 codec is another codec which uses a propriety codec.