The JPEG 2000 is not a codec but a picture format. You can download a free Jpeg2000 Viewer for Windows below which the US Geological Service has recommended. The program called HiView Image Viewer was developed by the University of Arizona as comes in Windows and Linux options.
Jpeg 2000 Viewer for Windows
The program can also view other formats and convert formats such as TIFF, JPEG, PNG file formats. Note the different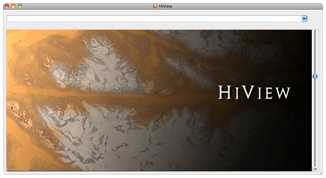 version below. You have Windows, Linux as well as an Apple Macintosh OS X Jpeg 2000 version of the software which you will need to install on your computer. No mobile phone version as yet. Look for more information on their website. See also the articles on compare Jpeg 2000 vs Jpeg as well as the features of Jpeg 2000 and Jp2 image viewer.
What you will find below is the latest version of the Hiview Imager. This viewer is an open-source image viewer and analyzer. It also supports a number of image formats, including JPEG 2000. The software allows you to view, analyze, as well as process your JPEG 2000 images. All with high quality and performance. The Hiview Imager for JPEG 2000 or Jpeg2000 Viewer for Windows enables  you to complete the following:
View and browse JPEG 2000 images with different resolutions and color depths.
Display various image components, such as color channels, wavelet transforms, and regions of interest (ROIs).
Analyze the image using a variety of tools, such as zooming, panning, measuring, and histogram analysis.
Perform various image processing tasks, such as image enhancement, compression, and decompression.
Compare images and perform image differencing.
Export the image in various formats, such as BMP, JPEG, and TIFF.
Overall, the Hiview Imager for JPEG 2000 provides a comprehensive set of tools for viewing and analyzing JPEG 2000 images, making it a useful tool for researchers, developers, and anyone else working with this image format. The Jpeg2000 viewer for Windows can be downloaded below.
http://hirise.lpl.arizona.edu/HiView/


Select your appropriate OS binary package:

Incoming search terms: