The ASF / MP42 Microsoft High-Speed MPEG-4 V1/2/3 Codec allows you to play the Microsoft MPEG4 video files. If this codec does not work then try the codec packs with other codes for your machine. This is one of the best codecs on the market.
How to install Microsoft MPEG-4  VKI Codec :
– Unarchive MicrosoftMPEG4.zip, right-click on MPG4VKI.INF file and choose Install.
– You may encounter a prompt saying: "The software you are installing for this hardware has not passed Windows Logo testing…"; click on the Continue Anyway button.
[Source Media Descriptions] 1  = "MS MPEG-4 Codec Disk"  , TAGFILE = MPG4c32.dll
[Installable.Drivers] mpg4 = 1:MPG4c32.dll, "vidc.mpg4", "Microsoft MPEG-4 Video Codec V1" , , ,
mp42 = 1:MPG4c32.dll, "vidc.mp42", "Microsoft MPEG-4 Video Codec V2" , , ,
mp43 = 1:MPG4c32.dll, "vidc.mp43", "Microsoft MPEG-4 Video Codec V3" , , , [Version] Signature = "$CHICAGO$"
Class = MEDIA [Manufacturer] %mfgname%=generic [DefaultInstall] CopyFiles=MPEG4.Copy,MPEG4.Copy.Inf
Updateinis = MPEG4.Updateini
addreg = MPEG4.AddReg,MPEG4.DoReg
MediaType = SOFTWARE [MPEG4.Copy] MPG4ds32.ax
MPG4c32.dll [MPEG4.Copy.Inf] Mpg4vki.inf [MPEG4.UpdateIni] system.ini, drivers32,,"vidc.MPG4=MPG4c32.dll"
system.ini, drivers32,,"vidc.MP42=MPG4c32.dll"
system.ini, drivers32,,"vidc.MP43=MPG4c32.dll" [MPEG4.DelIni] system.ini, drivers32,"vidc.MPG4=MPG4c32.dll",
system.ini, drivers32,"vidc.MP42=MPG4c32.dll",
system.ini, drivers32,"vidc.MP43=MPG4c32.dll", [MPEG4.AddReg] HKLM,SYSTEM\CurrentControlSet\Control\MediaResources\icm\vidc.MPG4,Description,,"Microsoft MPEG-4 Video Codec V1″
HKLM,SYSTEM\CurrentControlSet\Control\MediaResources\icm\vidc.MPG4,Driver,,MPG4c32.dll
HKLM,SYSTEM\CurrentControlSet\Control\MediaResources\icm\vidc.MPG4,FriendlyName,,"Microsoft MPEG-4 Video Codec V1″
HKLM,SYSTEM\CurrentControlSet\Control\MediaResources\icm\vidc.MP42,Description,,"Microsoft MPEG-4 Video Codec V2″
HKLM,SYSTEM\CurrentControlSet\Control\MediaResources\icm\vidc.MP42,Driver,,MPG4c32.dll
HKLM,SYSTEM\CurrentControlSet\Control\MediaResources\icm\vidc.MP42,FriendlyName,,"Microsoft MPEG-4 Video Codec V2″
HKLM,SYSTEM\CurrentControlSet\Control\MediaResources\icm\vidc.MP43,Description,,"Microsoft MPEG-4 Video Codec V3″
HKLM,SYSTEM\CurrentControlSet\Control\MediaResources\icm\vidc.MP43,Driver,,MPG4c32.dll
HKLM,SYSTEM\CurrentControlSet\Control\MediaResources\icm\vidc.MP43,FriendlyName,,"Microsoft MPEG-4 Video Codec V3″
[MPEG4.DoReg] HKLM,Software\Microsoft\Windows\CurrentVersion\RunOnce\Setup,"Registering MS MPEG4 ActiveX filter…",,"%11%\regsvr32.exe /s %11%\mpg4ds32.ax" [MPEG4.DelReg] HKLM,SYSTEM\CurrentControlSet\Control\MediaResources\icm\vidc.MPG4
HKLM,SYSTEM\CurrentControlSet\Control\MediaResources\icm\vidc.MP42
HKLM,SYSTEM\CurrentControlSet\Control\MediaResources\icm\vidc.MP43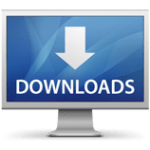 Incoming search terms: